Ruma Waru Seniors have been developing a clearer understanding of the purpose and use of different types of words. Recently we looked at FANBOYS again and have made our own visuals to help us remember them and their specific job.
Here's Stevens FANBOYS using Google draw to create his characters.
Do you think these would help you remember?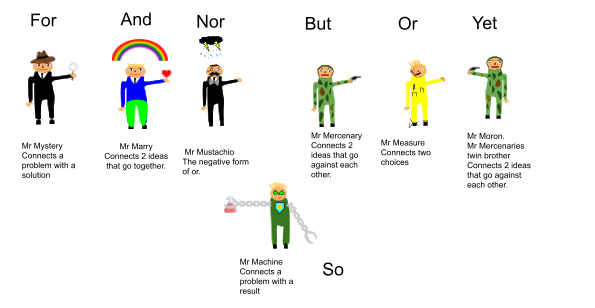 We've
added the link here
so you can see the full size work and leave a comment.